Hide Prices, Products, Content & Enable Quote Requests
If you are looking to hide prices for logged out users, show different content to logged out and logged in users, or only show products to approved logged in customers, this extension is the perfect solution for you. It's the ultimate private store plugin for WooCommerce.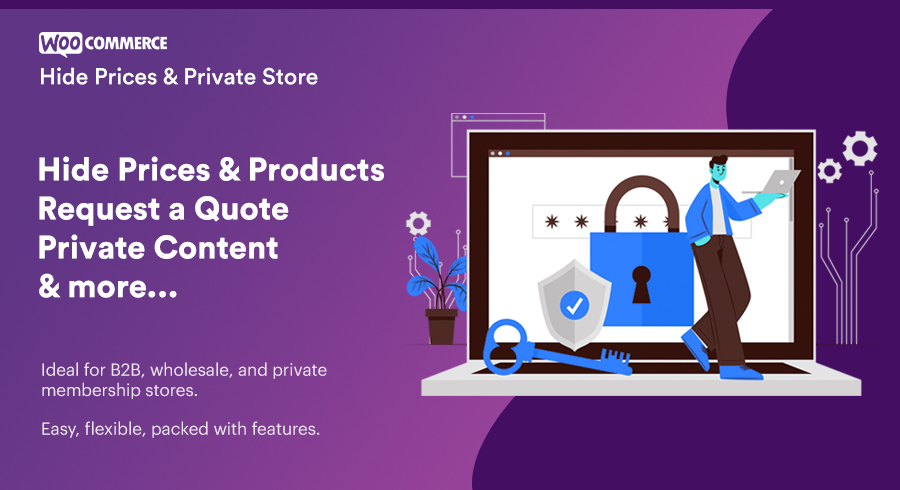 Here are just some of the things that can be done with this extension:
Hide prices for logged out users, preventing them from checking out
Hide the shop completely with all its products for logged out users
Hide the website completely and force users to login (perfect for private membership stores)
Allow either guests OR logged in users to request quotes instead of using the Cart
Send quote requests via email as well as customize the quote request form
Allow different users to see different content with the built-in content shortcode
Hide prices for a specific user role
Hide prices for a specific country (automatically detected by IP address)
Hide price for specific products, categories, and even for individual product variations
Hide the Add to Cart button
Set up custom messages – for example show "Please login to view prices" instead of the actual price.
30 Day Money-Back Guarantee
Hide Prices & Private Store has been vetted by the WooCommerce team, and is being sold exclusively via the official WooCommerce website. When purchasing the plugin you also benefit from a no-questions-asked full refund guarantee if requested within 30 days of purchase. This is provided by and enforced through the WooCommerce refund policy. We want to be sure our plugin is a great fit for your store.
Features Overview
Hide Prices
There are multiple options to allow you to hide prices for logged out users, as well as hide prices for specific categories, products, and even countries and user roles through the plugin's rules system. Your customers will see a custom message such as "Login to see prices" instead of price, which can also be a link to take them to the login page.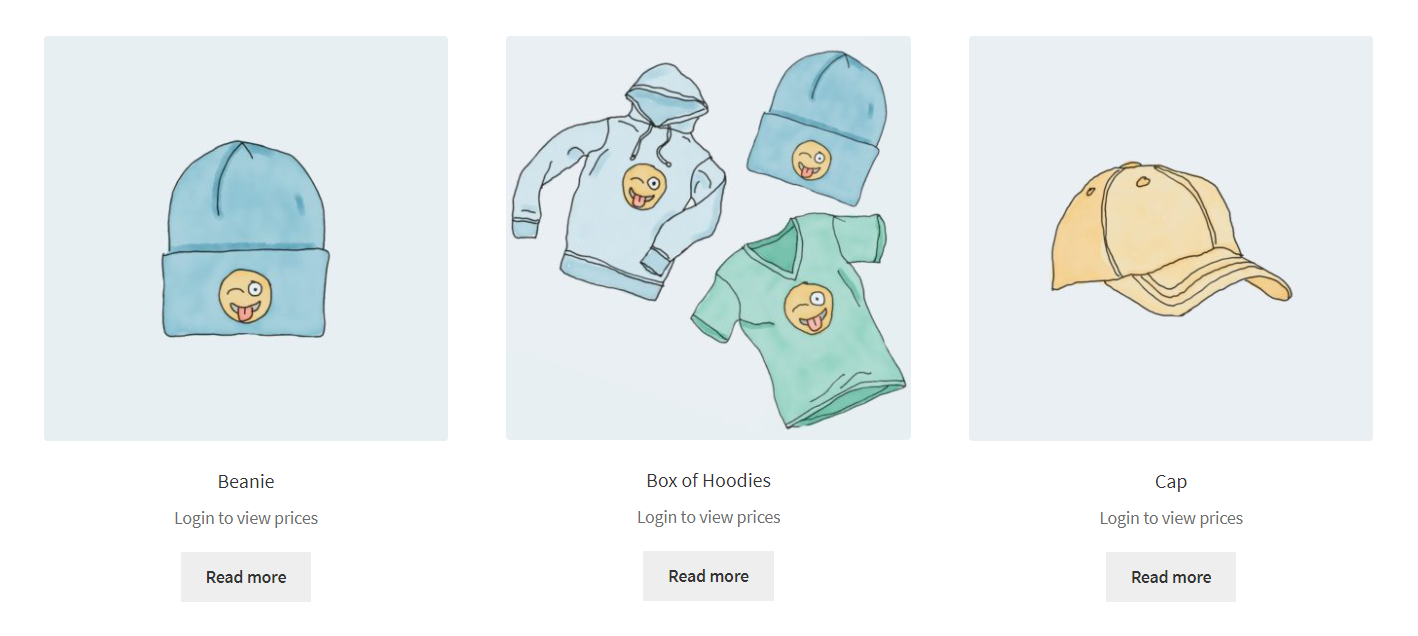 Hide shop completely & hide products
The plugin also has options to completely hide the shop and all products for logged out users. This option forces customers to log in or register before being able to access the site. The plugin will show a customizable message (via settings), such as "Login to access the B2B Site".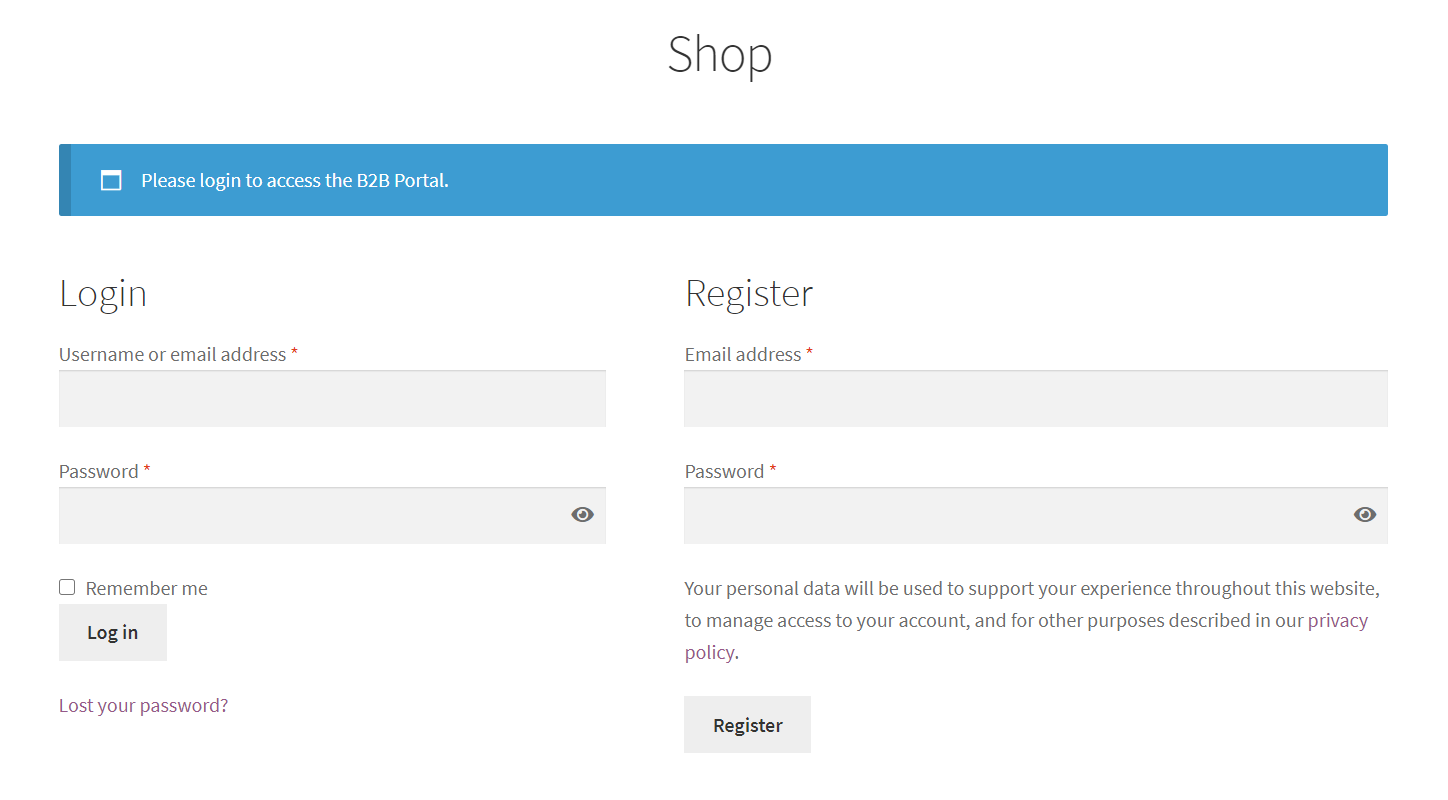 Request a Quote Functionality
Quote requests can be enabled instead of the cart system for logged out users, logged in users, as well as specific countries or user roles. What the quote request functionality does is hide all prices, hide the add to cart button and add a "add to quote" button instead. Then in the cart page, users will be able to request a quote and leave a message with their email address, name or phone. This quote request form can be customized through settings. Quote requests are then sent as email notifications to the shop admin or any email address you choose.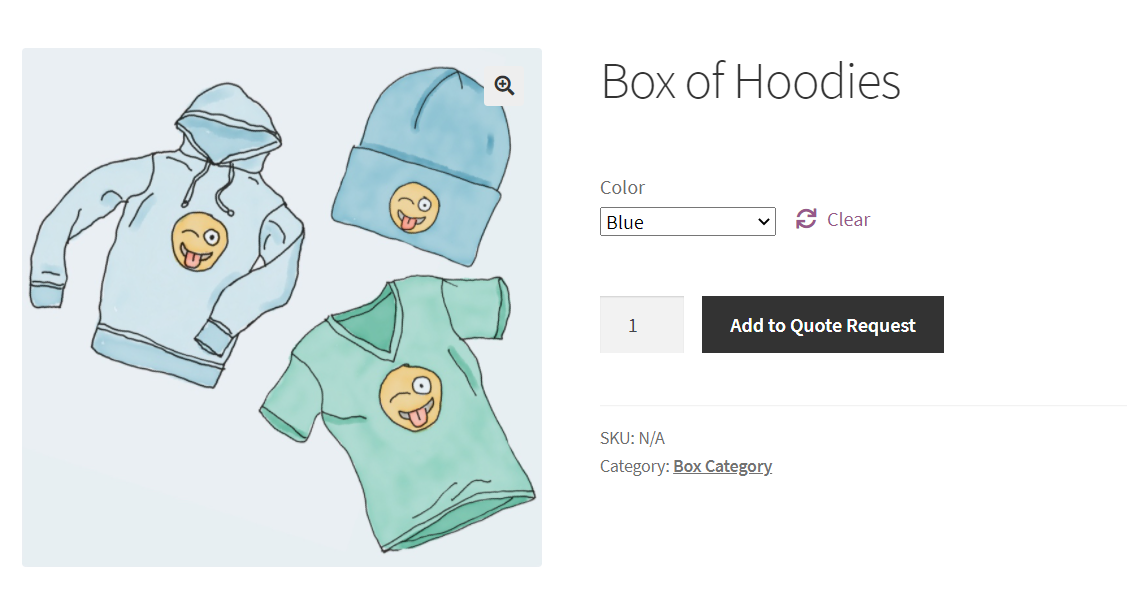 Content Restriction Shortcode – Different Content for Different Users
The content restriction shortcode will allow you to show different content, such as different terms & conditions, different product descriptions, etc, for different users. For example logged out users and logged in users can see different content. The shortcode also allows you to target user roles and even specific usernames.
Looking for More? – Get the B2B & Wholesale Suite
The functionalities in this plugin are also included in our main plugin suite: B2B & Wholesale Suite.
If you are in need of a complete b2b & wholesale solution for your store, please check out B2B & Wholesale Suite to see if it is the right choice for your project.
Here are just a few of the features of B2B & Wholesale Suite:
Wholesale Bulk Order Form
Wholesale Prices and Discounts Functionality
Display Prices Incl. Or Excl. Tax for B2B/B2C users (Tax Exemptions)
Invoice Payment Gateway – Buy Now, Pay Later
Product Bundles and Negotiated Price Offers
Advanced Quote Requests
Messaging and Discussions – Transform Quotes into Direct Conversations
Complex discounts system and Tiered Price discounts
Complex groups system – Organize customers into groups
Extended Business Registration Form with Custom Registration Fields
Control Available Shipping and Payment Methods by User or Group
Add Custom Taxes and Fees
and 100+ other features and functions across 20 plugin modules. Save hundreds with this complete solution that replaces dozens of plugins.